Obtaining an Internship In Brazil & Making A Resume in Portuguese
In Brazilian Portuguese, an internship is called an estágio. Like in other countries, it's an opportunity for students or young people to gain experience in a company, either unpaid or with a small stipend or salary. In Brazil, interns are called estagiários, and to participate in an internship is to estagiar. In Brazil, internships are competitive, but some also opt to do internships abroad. In some cases, applicants have to take an entry exam, like you would have to for a civil service job.
Fantástico News Video On The Importance of Internships
Here's a recent news segment from Globo's Fantástico program about estágios:
Video: How To Prepare Your Resume For Brazil (In Portuguese)
And here's a video from VEJA magazine, giving advice about how to prepare a resume, called a CV or currículo.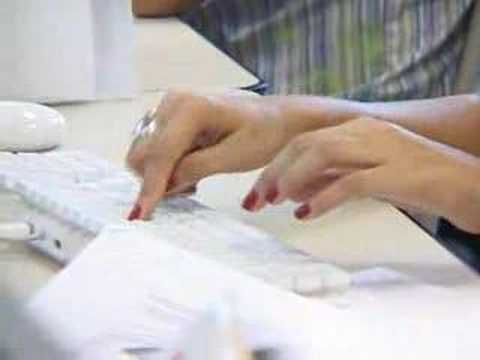 …And Here's Some More Useful Portuguese Vocabulary For Your Resume & Cover Letter:
carta de apresentação – cover letter
currículo – resume, CV
Eu estudei na… - I studied at…
Eu me formei em… na… - I graduated in… at…
Eu me especializei em… - I specialized in…
Eu fiz cursos em… - I took courses in…
Eu fiz um estágio na… como… - I did an internship at… as…
Eu fiz trabalho voluntário como… - I did volunteer work as…
Eu fiz o meu mestrado em… na… - I did my masters degree in… at…
Eu fiz o meu doutorado em… na… - I did my PhD (doctorate) in… at…
A minha tese foi sobre… - My thesis was about…
Eu comecei a trabalhar na… em… - I started working at… in…
Eu fui contratado como… - I was hired as the…
Eu era encarregado de… - I was in charge of…
Eu era responsável pelo… - I was responsible for…
Eu ganhei muita experiência trabalhando com… - I gained a lot of experience working with…
Depois de xx anos fui promovido a… - After xx years I was promoted to…
Depois, fui trabalhar para… - Then, I went on to work for…
Eu tenho vasta experiência nas áreas de… - I have extensive experience in the areas of…
ALSO SEE:
How To Do A Job Interview In Portuguese
Would you like to have your  CV and Cover Letter translated into Portuguese? If so, please click here to get in contact for a quote.