Brazil: Flash Mobs, Pillow Wars and Zombie Walks
Here's a Post on Flash Mobs and other interesting "Happenings" that have taken place in Brazil:
Description of what a Flash Mob is From Portuguese WIkipedia:
Flash Mobs são aglomerações instantâneas de pessoas em um local público para realizar determinada ação inusitada previamente combinada, estas se dispersando tão rapidamente quanto se reuniram. A expressão geralmente se aplica a reuniões organizadas através de e-mails ou meios de comunicação social.
 Flash Mob TAP In Rio de Janeiro's Galeão Airport to "Girl from Ipanema," "Mais Que Nada" & Other Songs
Here's a great Flash Mob that incorporates samba…This mob was promoted by TAP Portugal airlines and the management of the Galeão Airport to celebrate the city of Rio's anniversary…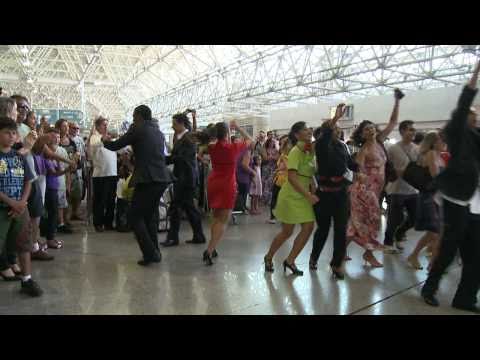 Flash Mob On Ipanema Beach To Ciara's "Love, Sex, Magic"
I think that this is the only flash mob that i've watched on the beach. Of course, it occurred in Brazil…
Secret Fashion Flash Mob on Oscar Freire in São Paulo
Here's a really cool one where fashion models in São Paulo pretend to be dummies in store windows at Oscar Freire, the main high fashion street in Brazil, and then they come out of their poses and make the street into a runway…This was organized as a promotional campaign for the LG Secret cellphone.

Singing In A Movie Theatre in Recife
This last video makes me smile…so after they finished watching the trailers in a dark movie theatre in Recife, the people in the cinema are handed microphones and invited to sing. Not only did they sing, but eventually the whole crowd gets up to dance…I love how Brazilian this is.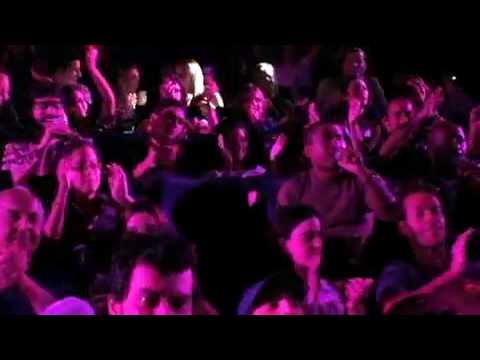 To add a bit to this post about spontaneous acts, I thought I would include this picture of a public pillow fight in Belo Horizonte, the capital city of Minas Gerais…
Pillow War – Guerra de Travesseiros
Zombie Walk São Paulo
And last but not least, here are some images from a Zombie Walk that took place in Sao Paulo on November 2, 2010…
Here's another Zombie Walk that occurred on the same day in Rio de Janeiro…