I am obsessed with Caipirinhas.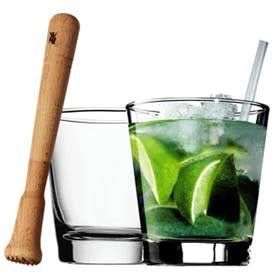 This is the simplest, healthiest and most delicious alcoholic beverage ever invented. There are no artificially sweetened sirups, nasty boxed 0% juices or all of the other sludge that's dumped into the mixed drinks served at college night at your local T.G.I. Fridays.
First of all, a Caipirinha contains only three ingredients: lime, pure cane sugar, and of course, cachaça, the typical Brazilian rum derived from cane sugar. The only way a Caipirinha can go wrong is if the balance of these ingredients is way askew, so keep trying it as you are making it to get it just right. Of the three ingredients, how much or how little of each you decide to put in is totally up to your taste, and your mood. Not everyone's ideal caipirinha is the same, for example, i prefer to taste more of the lime juice than to have it overly sweet. But that's just my preference. The important thing is that when these three ingredients are combined, the result is absolutely refreshing and free of guilt. A Caipirinha is the perfect thing to drink on a hot day, and really, for any occasion. Make your friends a pitcher next time they are over, because a Caipirinha looks beautiful when it is presented. Let the crushed limes float in the drink, and be sure to mix with plenty of ice to have them ice cold! Below are the instructions to make a Caipirinha in Portuguese and English.
Oi Pessoal!
Hi Guys,
Hoje eu vou ensinar como fazer uma tradicional caipirinha brasileira.
- Today I'm going to teach how to make a traditional Brazilian caipirinha.
Você vai precisar de:
- You will need:
Um copo especial para caipirinha e um amassador,
- One special caipirinha glass and a pestle,
duas colheres de sopa de açúcar, um limão.
- two table spoons of sugar, one lime,
cinco cubos de gelo,
- five ice cubes,
e mais ou menos 50 mililitros de cachaça.  
- and about 50 ml of cachaça.
Primeiramente, corte as extremidades do limão.
- Firstly, cut the edges of the lime.
Depois, corte o limão ao meio.
- Then, cut the lime in the middle.
Remova o miolo dos dois lados. O miolo deixa a caipirinha azeda.
- Remove the core on both sides. The core makes the caipirinha bitter.
Depois, corte cada lado do limão em três pedaços.
-Then, cut each side of the lime into three pieces.
Ponha os pedaços do limão no copo com a polpa para cima.
-Put the lime pieces in the glass with the pulp facing up.
Amasse levemente os pedaços do limão diretamente na polpa.
-Lightly mash the pieces of lime directly into the pulp.
Adicione os cubos de gelo.
-Add the ice cubes.
Adicione o açúcar.
-Add the sugar.
Abra a garrafa de cachaça e coloque mais ou menos 50 mililitros no copo.
-Open the cachaça bottle and pour about 50 ml into the glass.
Misture suavemente.
-Mix it gently.
E aqui está a tradicional caipirinha brasileira!
-And here is the traditional Brazilian caipirinha.
Saúde!
-Cheers!
O IMPERATIVO 
This is a perfect opportunity to talk about imperative verbs. As I mentioned in my lesson on imperative verbs, they come up often in recipes because recipes are instructions and they tell you what to do and how to do it. So here is the summary of the imperative verbs that we saw in this lesson:
| | | | |
| --- | --- | --- | --- |
| verbs ending in -ar: | verbs ending in -er:  | verbs ending in -ir: | Some irregular verbs: |
| cortar —–> corte  | remover –> remova | abrir ——-> abra | fazer ——> faça |
| amassar –> amasse | comer —-> coma | assistir —-> assista | ler ———> leia |
| adicionar -> adicione | beber —–> beba | dividir —–> divida | pôr ——–> ponha |
| misturar –> misture | | | colocar —-> coloque |
*Sources:http://funwithbrazilianportuguese.blogspot.com/
And remember…
ALSO SEE: